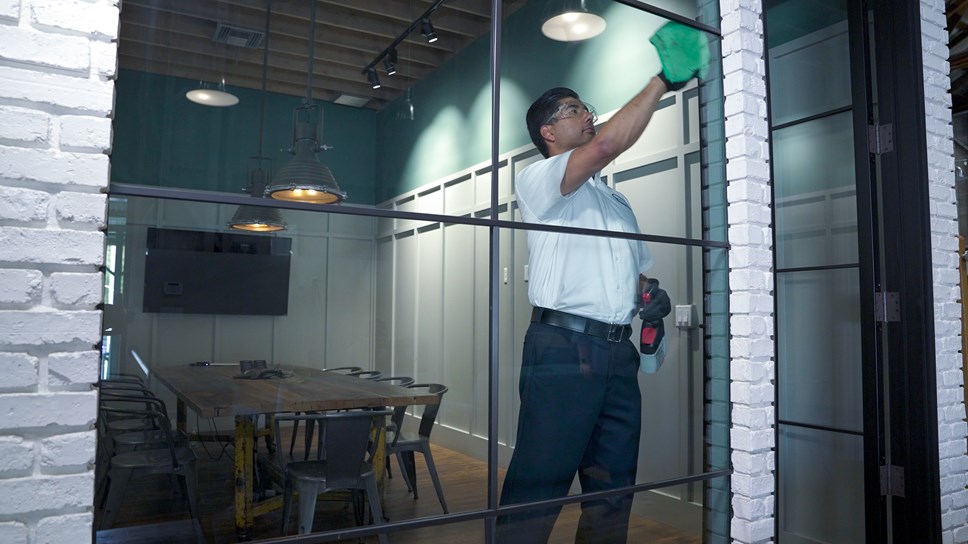 Allied Universal Janitorial Services Receives ISSA Certification
IRVINE, Calif. – Oct. 9, 2023 – Allied Universal®, the world's leading global security and facility services company, today announced its Janitorial Services team achieved The Cleaning Industry Management Standard (CIMS) Advanced by the Global Biorisk Advisory Council (GBAC) certification from the International Sanitary Supply Association (ISSA). Receiving this certification demonstrates Allied Universal Janitorial Services' commitment to the highest level of cleanliness standards.
"We are incredibly proud to achieve the CIMS Advanced by the GBAC certification," said Steve Jones, global chairman and CEO of Allied Universal. "It showcases our commitment to excellence in cleanliness and safety, in our janitorial services. This honor reflects the hard work of our dedicated team and our goal to create healthier, safer spaces for all."
The CIMS Advanced by the GBAC management standard outlines primary characteristics for a successful, quality cleaning organization including disinfection and infection cleaning protocols. The certification focuses on five essential management best practices and participants are required to meet 100% of the mandatory elements and 60% of the recommended elements. To receive the certification, an on-site evaluation must be completed by an ISSA accredited third-party auditor to certify the organization is following documented systems and processes that prioritize cleaning for health.
About ISSA
ISSA is the leading trade association for the cleaning industry worldwide, with more than 10,500 distributor, manufacturer, manufacturer representative, building service contractor, in-house service provider, residential cleaning, and associated service members. To learn more about ISSA, visit www.issa.com/about-issa.
About Allied Universal Janitorial Services
Allied Universal offers top-tier janitorial services, complementing its global leadership in security and facility solutions. Its experienced team delivers comprehensive cleaning and maintenance services for diverse industries, ensuring a clean, hygienic, and welcoming environment. With a commitment to excellence, Allied Universal Janitorial Services provides tailored solutions that meet the unique needs of businesses worldwide. For more information, visit www.aus.com/complementary-services/janitorial-services.
About Allied Universal
The world's leading security and facility services provider and trusted partner to more than 400 of the FORTUNE 500, Allied Universal® delivers unparalleled customer relationships, innovative solutions, cutting-edge smart technologies and tailored services that enable clients to focus on their core businesses. With operations in over 100 countries, Allied Universal is the third-largest private employer in North America and seventh in the world. Annual revenue is more than $20 billion. There is no greater purpose and responsibility than serving and safeguarding customers, communities and people. For more information, visit www.aus.com.